Reverb enhances the tone and natural beauty of an acoustic guitar and Fender's Acoustic Preverb provides that and more. Featuring three distinctly voiced-for-Acoustic-guitar reverb settings and a high-fidelity preamp, this pedal is the ultimate ambience machine. The Notch filter and polarity switch are designed to eliminate feedback while the Tilt knob allows you to control your overall EQ balance.
Designed by Fender's in-house tone gurus, the Acoustic Preverb is an all-original Fender circuit. The chassis is crafted from lightweight, durable anodized aluminum, and the LED-backlit knobs show your control settings on a dark stage at a glance..
Every Fender effects pedal is crafted from lightweight, durable anodized aluminum-they'll easily withstand the rigors of touring.
Model Name: Acoustic Preverb Pedal
Model #: 0234548000
Series: Fender® Pedals
Country Of Origin: CN
Material: Anodized Aluminum
Power Requirements: 9-Volt DC Negative AC Adaptor (Not Included) or 9-Volt Battery
Part# 0234548000
UPC 885978054800
Price: $189.99
SKU: 7920
Categories: Pedal Effects
Product Short Description :
Digital Reverb with three unique settings
High-fidelity Preamp
Anti-feedback Notch Filter
Tilt EQ Control
LED backlit knobs
Lightweight durable anodized aluminum construction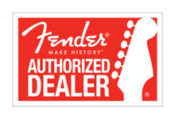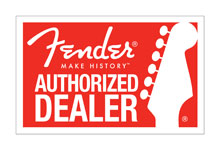 Product Gallery: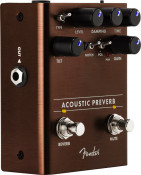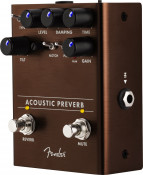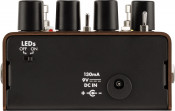 Customer Service Is Our Top Priority!