The first electric basses were made by Fender and were strung with flatwound strings to sound more like an upright bass. Today's Stainless Flats are designed to last longer, sound brighter and still have the low finger noise that Fender Flats are known for. Try a set for Jazz, Country or any style you want. Use your imagination-try a set today! Stainless 9050s Long Scale (34″).
FEATURES
Stainless steel flatwound strings
Long scale
Available in light, medium-light or medium gauges
For electric bass only
Part#: 0739050406
UPC 717669852917
Price:
SKU: 2016
Categories: Bass Guitar Strings, Guitar Accessories, Guitar Strings
Tags: Guitar Supplies
Product Short Description :
Fender Stainless Flatwound 9050s Bass Set, Medium, .055-.105. These are great for fretless bass guitars or when you just want that jazzy tone.
Fender stainless 9050 flatwound strings offer warm, rich tone with reduced finger noise and a long life. For reggae, jazz, country, R&B and more, there's no better way to sustain mellow flatwound tone with a sleek feel and ultimate tuning stability.
Part#: 073-9050-406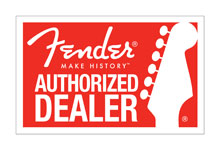 Customer Service Is Our Top Priority!