Express your individuality; customize your amp with a colored jewel! Available in six fun-filled flavors: Blue, Green, Amber, Purple, Red and White.
Many of Fender's Pure Vintage parts are crafted where possible on the same tooling and machinery as our original-era Fender parts. Whether you are personalizing, modifying or restoring, there is no better way to maintain the proud heritage and period-correct accuracy of your classic Fender instrument or amp.
Part#: 0990954000
UPC 717669500702
Price: $11.00
SKU: 3877
Categories: Music Accessories
Product Short Description :
FEATURES
Replacement colored amplifier jewel for ultimate amp customization
Introduced on tweed-era Fender® amplifiers
Used on Hot Rod Deluxe™, Hot Rod DeVille™, Blues Deluxe™, Blues DeVille™, Blues Junior™, Pro Junior™, Custom Vibrolux Reverb®, Super-Sonic™ Series, Vintage Modified series, Vintage Reissue series, '57 Twin®, '57 Deluxe™, '59 Bassman®, '94 Twin, Vibrasonic, '57 Band-Master®, Vibro-King® and Tremolux™ amplifiers
Fits most vintage and modern amplifiers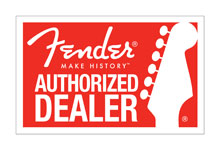 Customer Service Is Our Top Priority!