DISCONTINUED
Please see the new Fender Dreadnought Hardshell Case
This an excellent acoustic guitar case for all acoustic guitars that have the "dreadnought" or "grand auditorium" shape.
Fits the T-Bucket acoustic bass as well.
UPC 717669137052
Price:
SKU: 4343
Categories: Instrument Cases
Tags: Guitar Case
Product Short Description :
DISCONTINUED
Please see the new Fender Dreadnought Hardshell Case
Fender Dreadnought/Grand Auditorium Series Tolex Hard Shell Case. A great way to protect your investment from damage during transport and storage.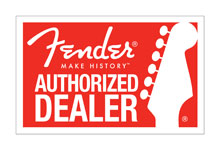 Customer Service Is Our Top Priority!