They key is in the small ribs that help capture and trap the fine gold that would have been washed away without it!
Matting is sold in units that are 12 inches wide by 36 inches in length.
Price: $45.00
SKU: 6923
Categories: Gold Prospecting Accessories, Sluice Boxes
Tags: Gold Prospecting Supplies
Product Short Description :
The universal matting for fine gold recovery that is used in all of Keene sluice and dredge systems. Can be used in any 12 inch wide sluice or a smaller width sluice when cut to size.
Stop by our retail store location for a discount!
Product Gallery: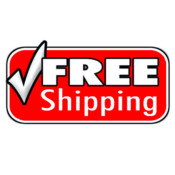 Customer Service Is Our Top Priority!